Cape Cod ⦿ Ma
Stay in the know - Summer 2024 coming soon!!
​
This is the Escape that you need! Leave the laundry on the floor! Let the family eat frozen dinners! I don't know about you but sometimes I just need to Escape, Are you like me?
​
Feeling overwhelmed with schedules, family committments and recently noticed that the last thing on your "to do" list is your own health and wellbeing. When was the last time you went to a yoga class or had time to drink your coffee while it's still hot?
​
Join us for a transformative week of tranquility and relaxation, connecting with like-minded health conscious women in a warm, vibrant atmosphere listening to the waves on Craigville Beach roll in and out.
​
This retreat is for you if you enjoy reading on the sun porch, sipping wine while the sunsets over Cape Cod or your looking to connect with a group of women who
"just get you" -
We get you! Let Jennifer and Mazie whisk you away for a abeach retreat like no other!
​
Enjoy a peaceful escape where you can unwind and indulge in a well-deserved vacation. Did I mention you'll have an in-house chef, massage therapist and yoga instructor at your disposal? A 1:1 with our nutritionist about your health goals and learn how to proritize them!
​
Have the freedom to explore yourself through fundamental yoga practices, guided chakra meditations, expressive belly dancing, nourishing culinary creations or simply immersing in the seaside beauty.
​
This is an offering of inspiration, rediscovery, connection, and honoring self-love. This week is all about you! Your health, your sleep, your yoga and your self care.
​
---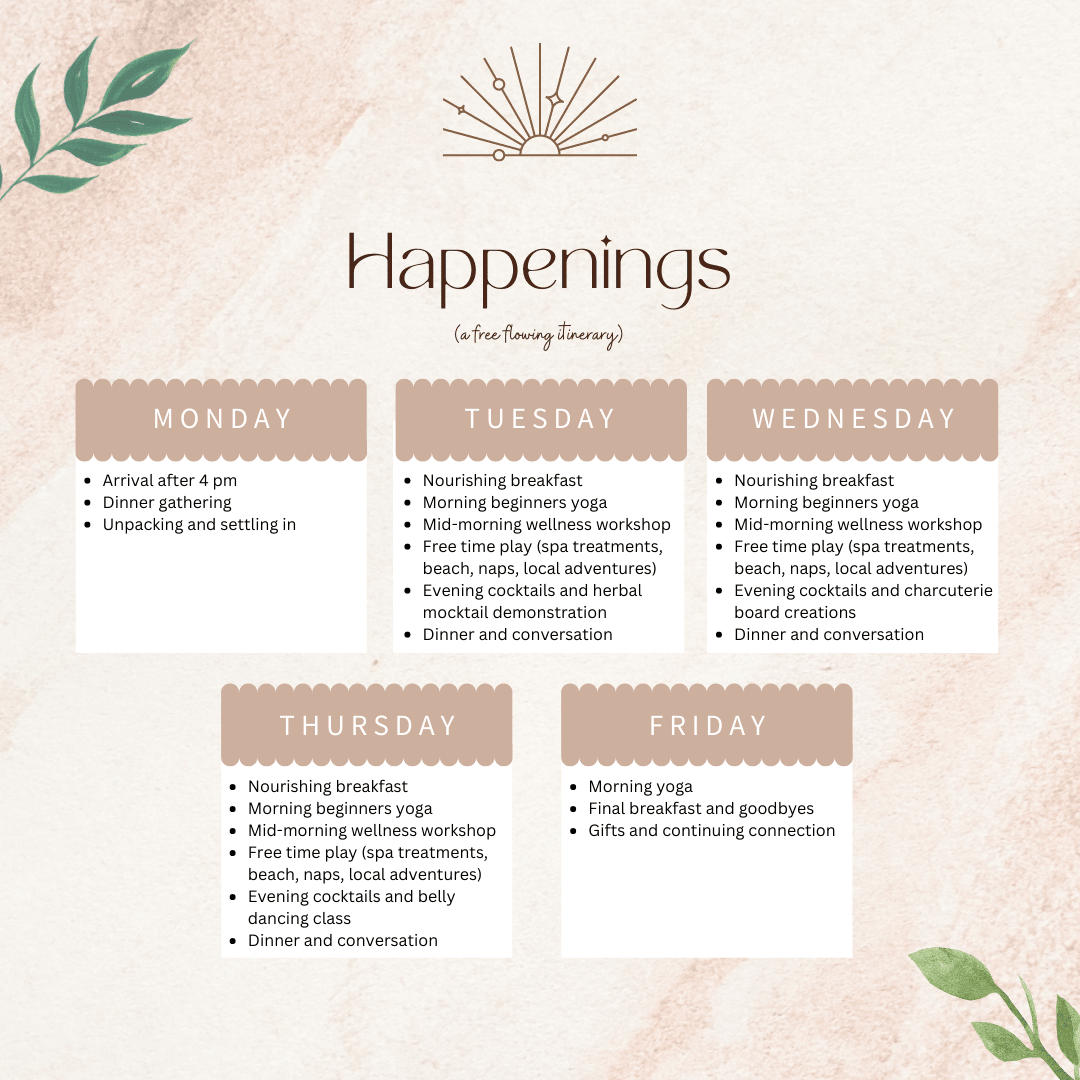 All of our offerings are flexible and allows each individual to personalize their own retreat experience, having plenty of time for self-reflection and exploration. That means you participate when it feels good for you AND sleep in or nap when that feels right? All classes are mixed level so if your a beginner no problem! Experienced yogi, no problem!
​
Do you know someone who needs this break?
​
​
---
What's included:
​
⦿ Room and accommodations for 4 nights
⦿ Freshly made, locally sourced breakfast and dinner; Snowy Owl coffee
⦿ Daily yoga
⦿ 1 massage treatment and 1 Reiki treatment
⦿ Wellness workshops (herbal tea blending, chakra balancing meditation, tarot card reading)
⦿ Nightly creativity exploring activities
⦿ Unlimited access to nature! swimming, sunbathing, paddleboarding, walking trails and more!​
​
---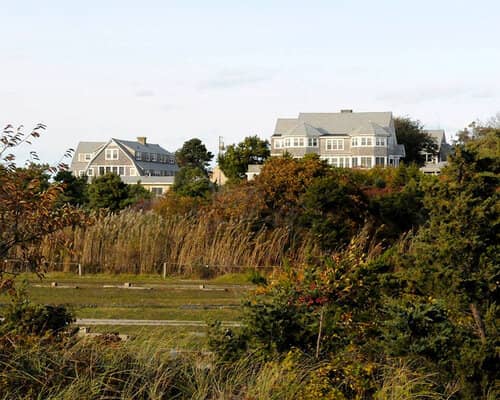 ​
---
Accommodations
​
⦿ The Manor sits on the bluff looking onto the Craigville beach ⦿ Shared sleeping spaces and single occupancy options ⦿ Living area with brick fireplace ⦿ Beautiful sun porch ⦿ Private beach access ⦿ Nearby Cape Cod attractions ⦿ Village strolls and scenic site seeing​
​
​
​
---
​
❝ I like how Mazie takes a common sense approach to health, she meets you where you're at. It makes getting healthy fun! ❞
– Stacey B., TX
​
❝Mazie's yoga classes are creative and intuitive. I love how each is different and hit all your tight spots, after it's like a just had a massage❞
-Denise W., MD
​
❝ Mazie just gets it! From yoga to nutrition, it was like she knew what I was thinking and more importantly, she knew how to help me get the results I wanted. ❞
– Heidi W., Sofia, Bulgaria
​
❝ I always feel healthier when I go on retreats with Mazie. It's effortless. ❞
– Maureen O., NH
​
​
---
​
Your Hosts